Jeju green complex
-The Jeju green complex consists of green tea, tangerine, cactus, camellia leaves, and orchids to keep your skin healthy.

Triple-layered sheet
-This triple-layer sheet has a long-lasting moisturizing effect so that the essence can gradually be absorbed into the skin.
#Aloe - A mask made with aloe vera to fully moisturize and soothe the skin. The Aloe gives your stressed skin vitality by soothing and moisturizing it.
#Acai Berry - A face mask that contains nutrients extracted from acai berries to tighten and smooth your skin. In the Amazons, they refer to the acai berry as the "fountain of youth" due to its nutrients and potential health benefits. Acai berry ingredients provides younger-looking skin.
#Bamboo - A mask containing bamboo extract to quench your skin's thirst and keep it moisturized. Bamboo water quickly quenches your skin's thirst by providing moisture.
#Black Berry - A mask made with freshly squeezed blackberry to make the skin firm and supple while reducing wrinkles. The super food blackberry gives your skin protection to make it more healthy.
#Cucumber - A mask containing cucumber extract to provide plentiful moisture to dry skin. Cucumber contains effective ingredients that make your skin clear and vital with natural moisture.
#Green Tea - Fresh green tea extracts in the mask provide a deep hydration treatment for the skin. Soothing and moisturizing effects of green tea extracts
#Kiwi - A mask containing the essential moisture from fresh-squeezed kiwis to moisturize and clear your skin! Golden kiwis clear and moisturize your skin
#Lime - A mask made with fresh limes to brighten skin. Lime helps give your skin a bright, clear complexion.
#Manuka Honey - A mask made with nutrient-rich manuka honey to moisturize dry, rough skin. Manuka honey from New Zealand's manuka flowers has abundant nutrients for healthier skin.
#Pomegranate - A mask with freshly squeezed pomegranates to make the skin firm and radiant while reducing wrinkles. Pomegranate, known as the "king's fruit," helps your skin become radiant.
#Rice - A face mask that contains the green complex and fresh natural ingredients to meet the needs for all skin conditions. Women have traditionally used rice water to wash their faces for clear and bright skin. The ingredients in rice smooth and brighten rough and dull skin.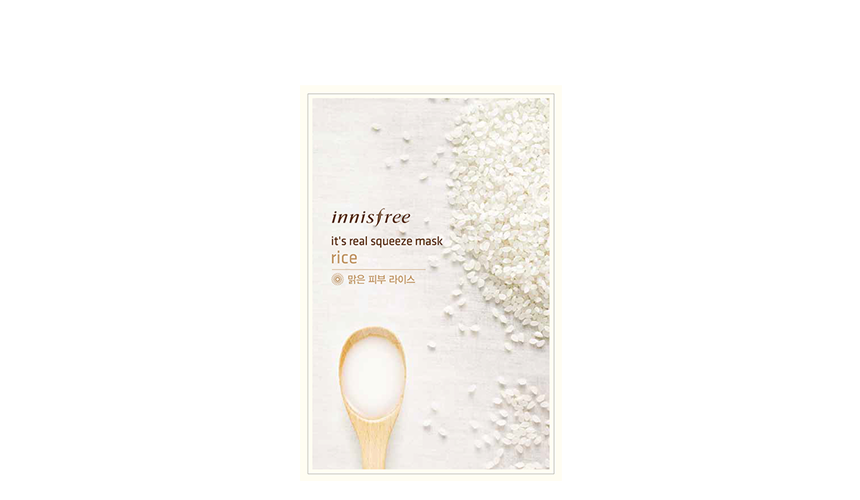 #Rose - A mask containing essential moisture squeezed from fragrant roses to make skin smooth and radiant. Fragrant roses provide moisture to your skin to make it supple and smooth.
#Shea Butter - A mask made with shea butter to deliver deep hydration to dry skin. The soft shea butter deeply hydrates dry skin from within.
#Strawberry - A mask made with refreshing strawberries to brighten skin. Strawberry helps make your skin bright and supple.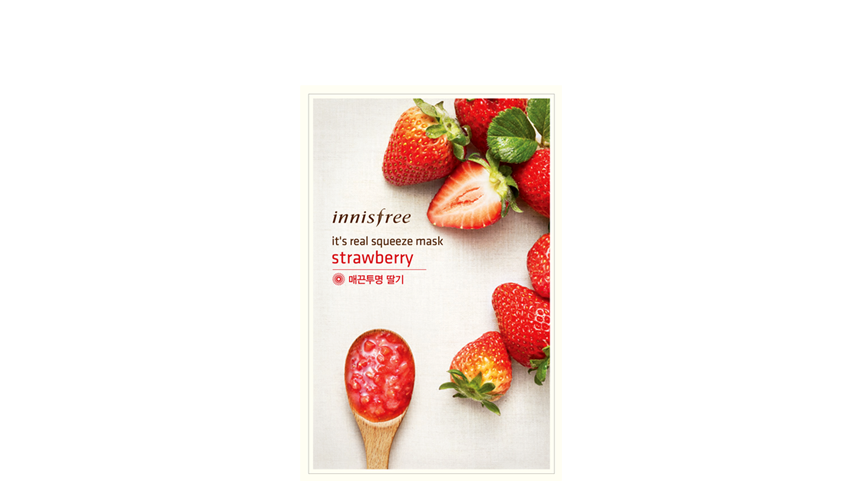 #Tea Tree - A mask with tea tree ingredients to clear skin! Tea tree is an herb traditionally known for skin care.
*Results from the use of beauty product above may vary depending upon the individual and will depend on multiple factors, including your age, gender, skin type and condition, use of other products used, health history, lifestyle, diet and others